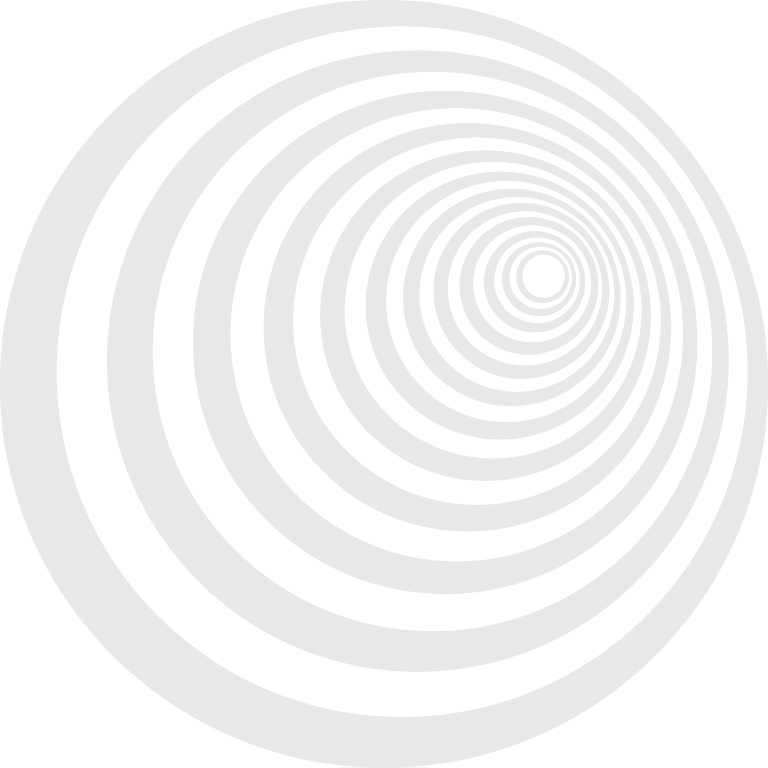 Every week Marvyn's hosts a different variety and magical entertainment show for AGES 21-and-over
Each performance last approximately 75 minutes. Please arrive early to enjoy pre-show music and magic.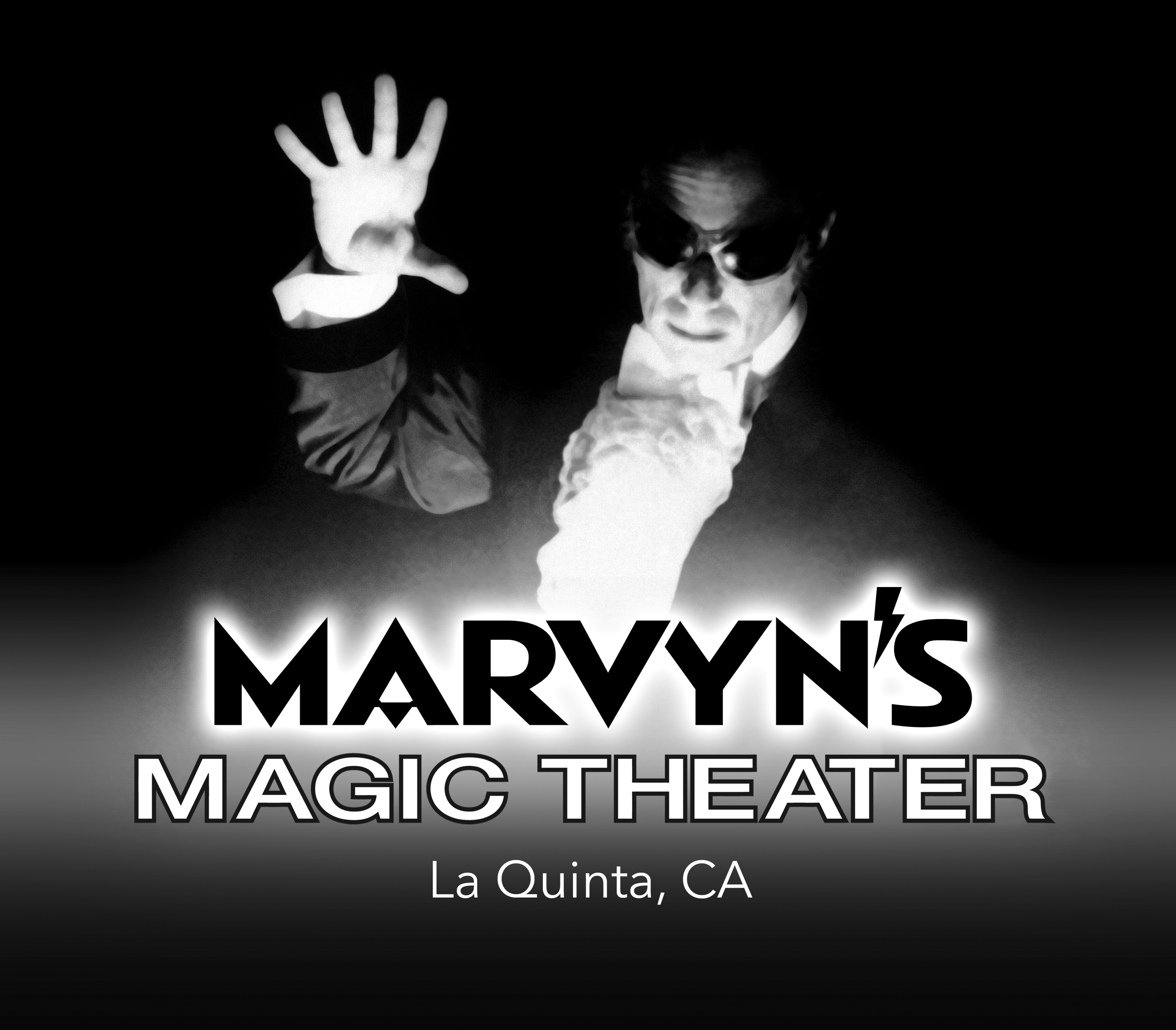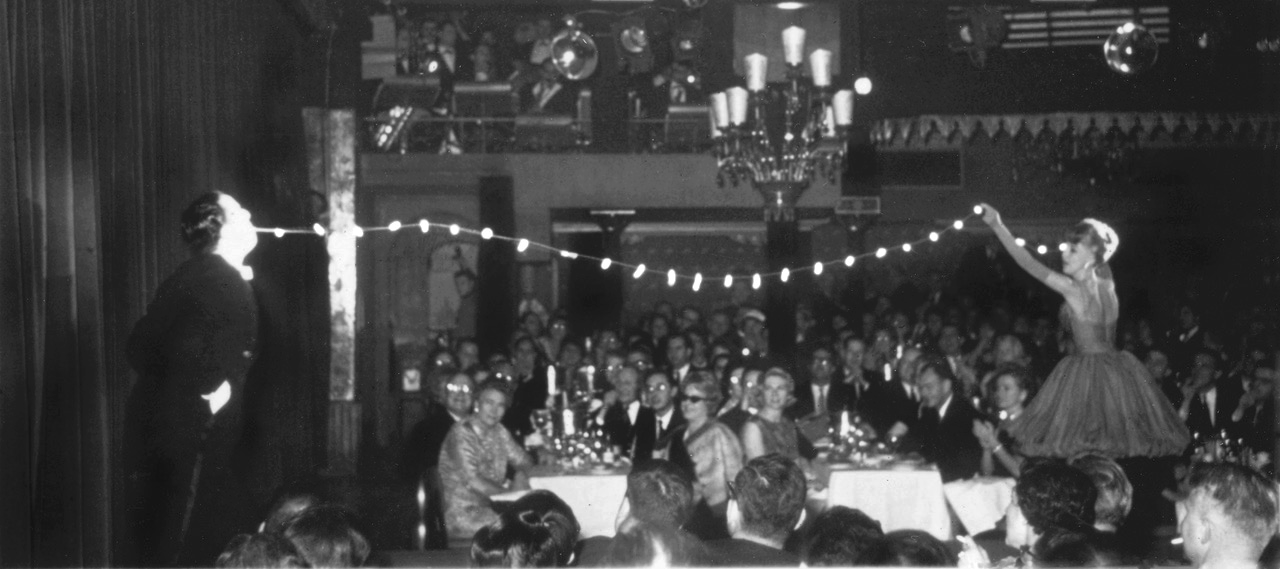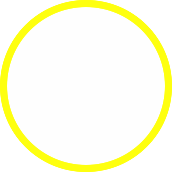 Witness your friends and family DISAPPEAR in the DEMATERIALIZATION CHAMBER!
Wonders await you in our Magical Curio Shop
Look at our line-up of world-class performers from around the world. Order tickets by phone, online or at our box office
Our 129 seat
theater will follow
protocols for safety
and cleanliness while
recovering from the
pandemic situation


Over 20,000 live performances including 2 seasons on Broadway and 14 years on the Las Vegas Strip, Jeff Hobson brings magic, humor, glamour and glitz to Marvyn's Magic Theater nightly.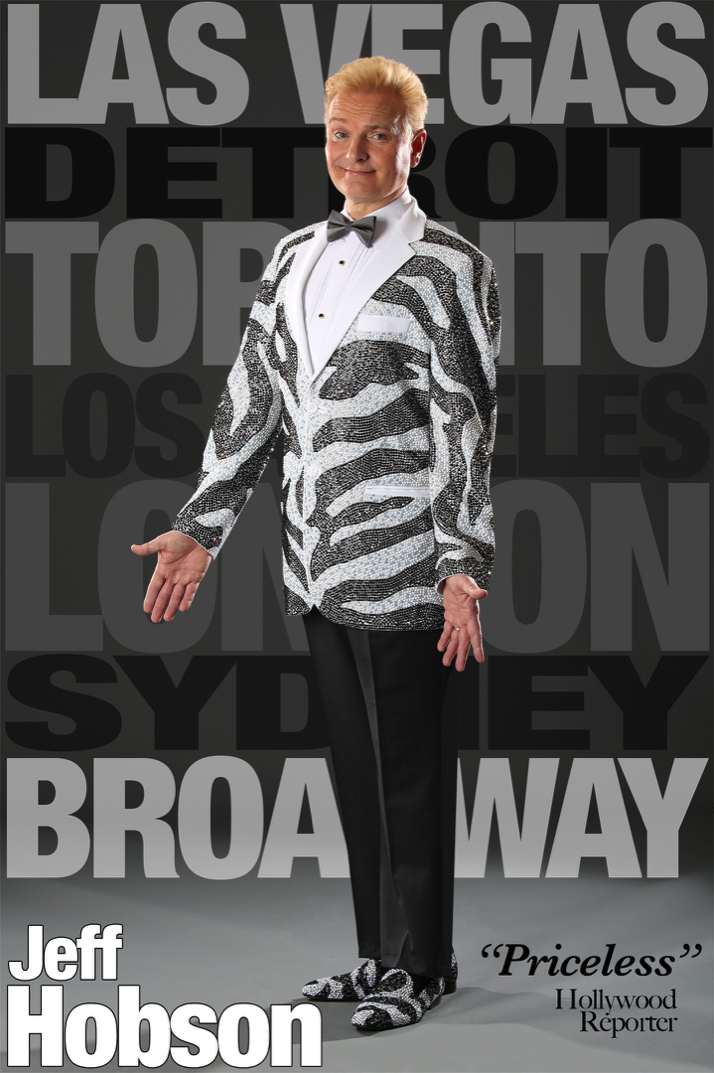 Marvyn & Carol Roy
circa 1958
2019 Hobson Enterprises for Maryvn's Magic Theater - La Quinta, CA
WORLD CLASS ENTERTAINMENT
Marvyn's Magic Theater is a 21-and-over venue
Marvyn's Magic Theater is a 21 and over venue

Easiest ONLINE
or visit Box Office or
call 833-MARVYNS
PICK YOUR OWN SEAT ONLINE
EVERY SEAT IS THE BEST SEAT
SHOWTIMES
Wed. and Thurs. 6pm
Fri. and Sat. 6pm & 8:30pm
Sunday 3pm
BOX OFFICE HOURS
Wed -Sat 3pm-9pm
Sunday 1pm-4pm
Be amazed at our Magical Curio Shop CAUTION! you may disappear!
PLEASE ARRIVE UP TO 1 HOUR EARLY
to relax at Marvyn's Lobby Bar for entertainment and a pre-show cocktail.
Every show includes audience participation. It may be YOU or someone in your party. Either way, it's all done in the spirit of fun and you'll have memories to last your lifetime.
MAGIC SHOP and MARVYN'S LOUNGE
SEE THE SHOW OR BE THE SHOW



PLEASE ARRIVE UP TO 1 HOUR EARLY TO
ENJOY PRE-SHOW ENTERTAINMENT

$20 DISCOUNT
SUNDAY MATINEE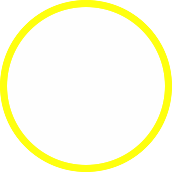 $20 DISCOUNT
SUNDAY MATINEE
A Magical Night at Marvyn's Magic Theater
just minutes from Palm Springs!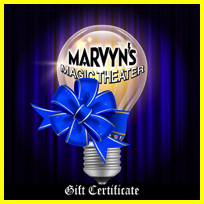 Give a MAGICAL Gift
Marvyn's
eGift
Certifiate
for a Birthday
or Special Occasion!

We hope to
reopen soon. Please join
our list (see below) to get
the latest news!
Thank you for your patience.
BE SAFE!